Member Management
Open Black Belt provides an easy way to manage your members. You can easily search for a member and change or look up their info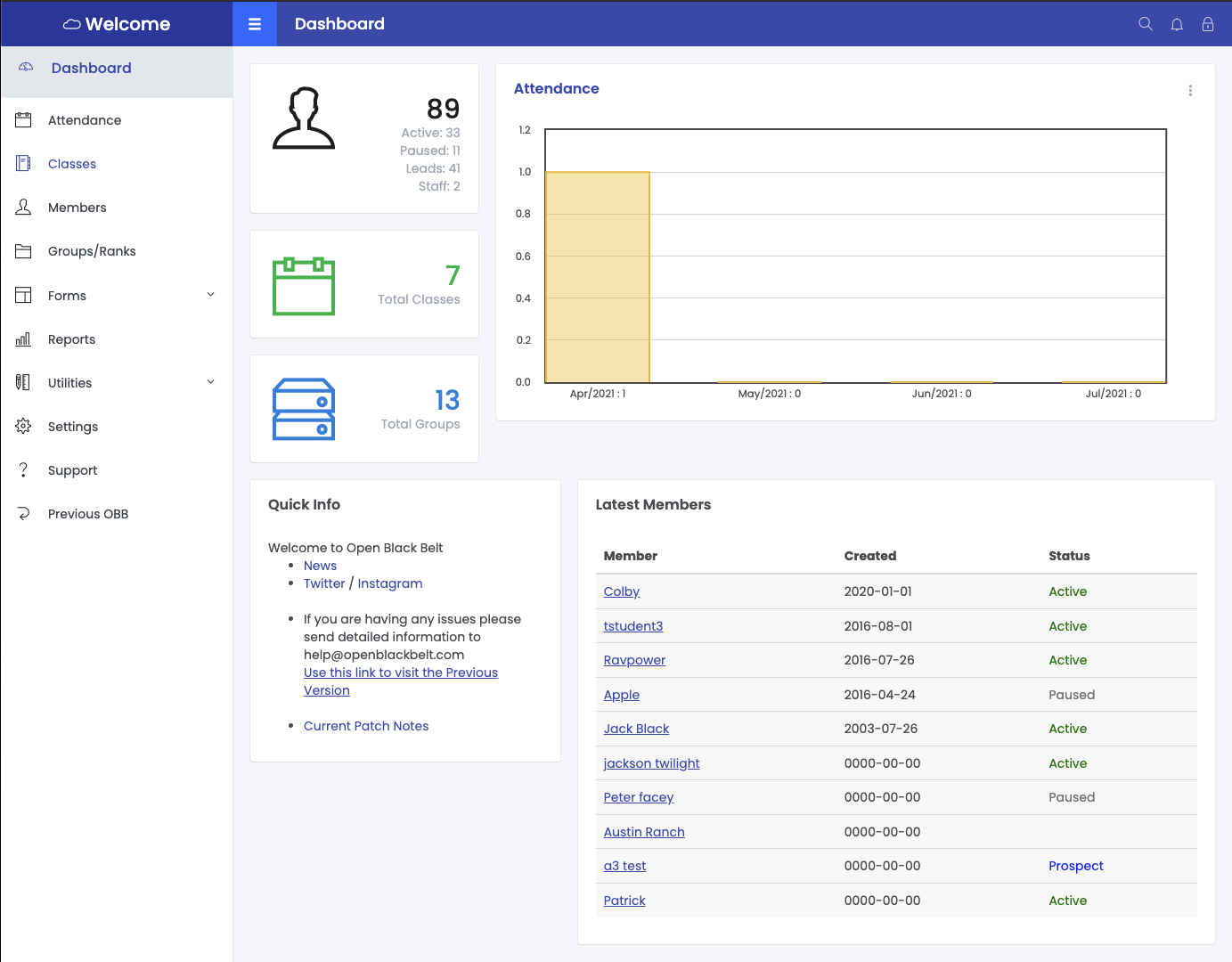 Class Management
Every Member in your school will need to be assigned into class. Classes allow you to take attendance in two ways, admin attendance and Member Self Check In.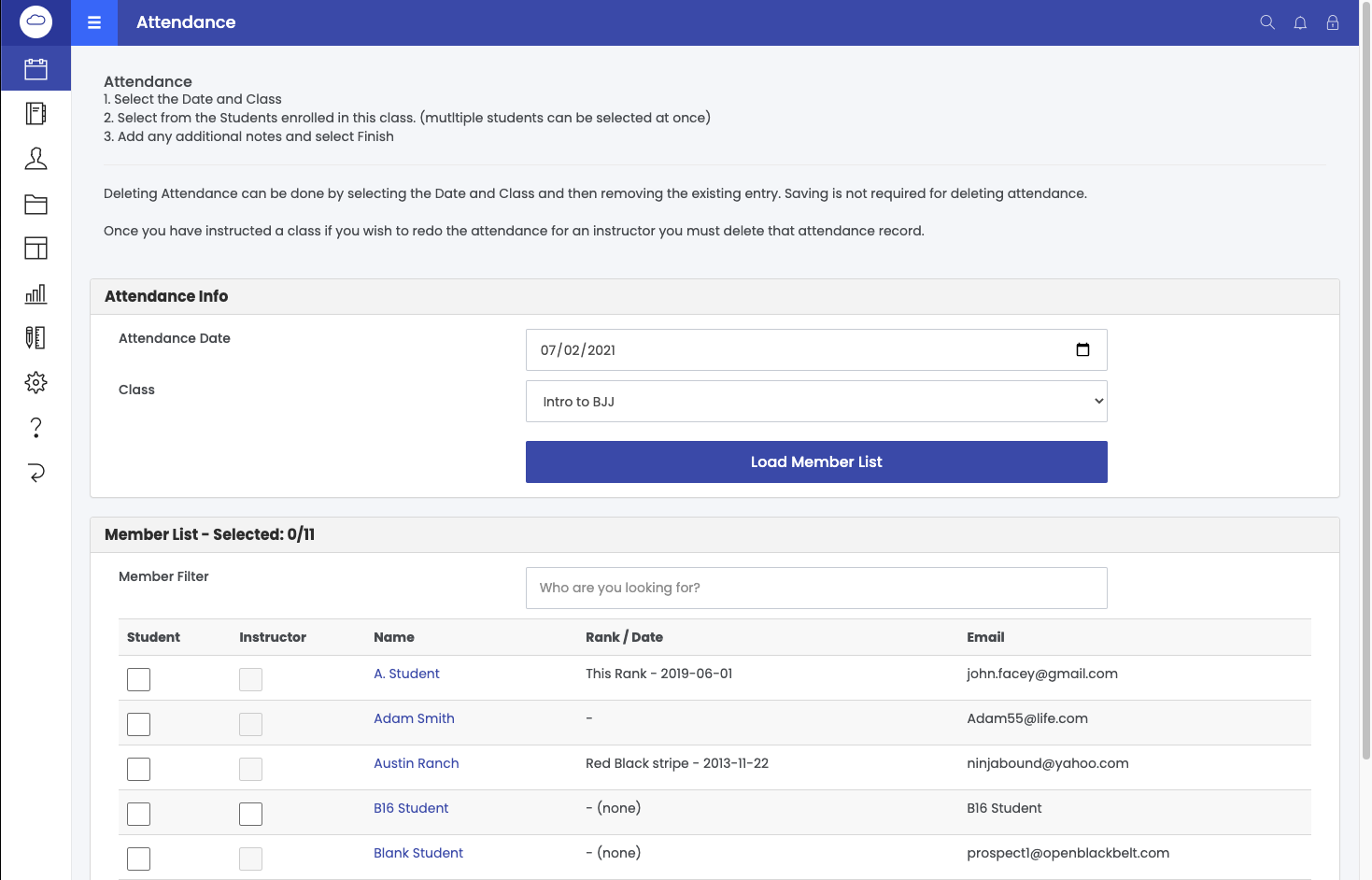 Member Self Check In
Self Check In can be used with a unique ID given to each member of your school. This ID can be typed, scanned (barcode) for quick easy kiosk based check in for classes.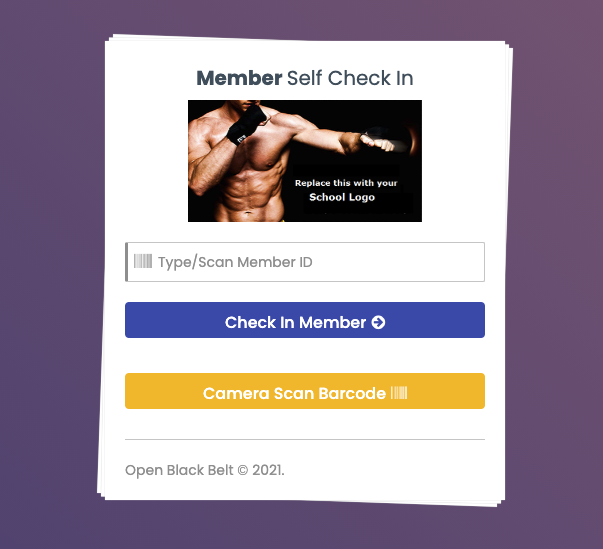 Communication
Email a Member, Class of Members or a Group of Members at any time. Several Email Templates are available.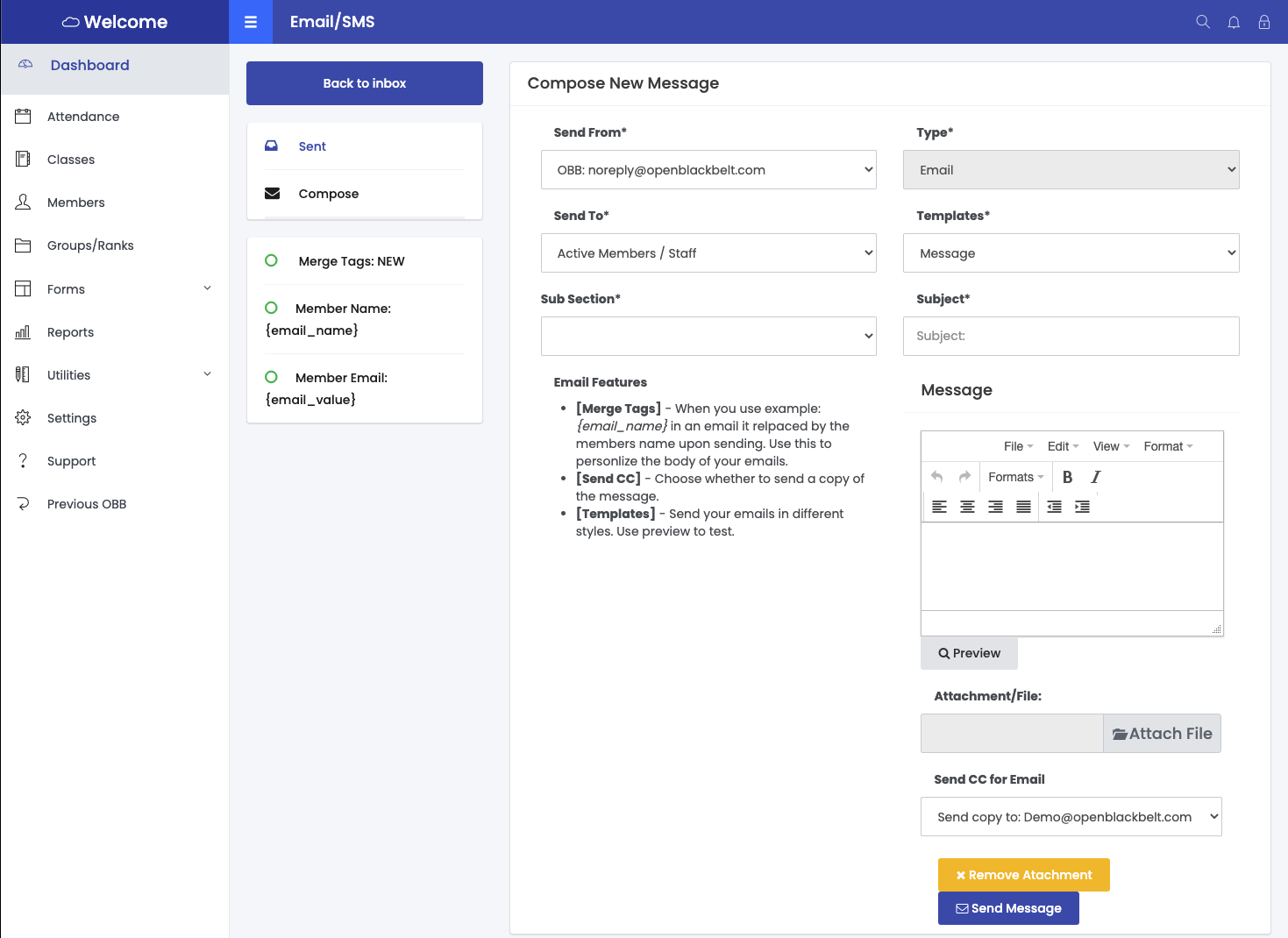 Mobile Apps
You can use your Android/iOS device with Open Black Belt for managing your members just like the desktop version.
Reports
Easily generate reports and chart to determine how your organization is peforming. Ex: Keep track of members who have not attened recently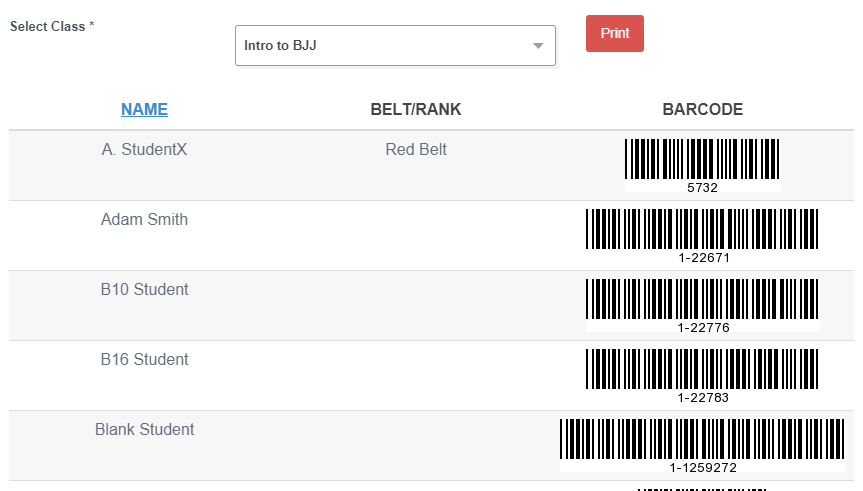 Groups / Ranks
Groups are used to section members out without specfic classes being assigned. You can use a Group to denote a section of members such as Blue Belts, Little Tigers etc...
Credit Card Processing
Process credit cards and track memberships. Our new Membership interface can quickly handle getting a student onboard and setup reoccuring billing. NOTE: PayHub Merchant Account is required for Credit Card Processing in OBB.
Learn More about how to Process Credit Cards in Open Black Belt